June 19, 2022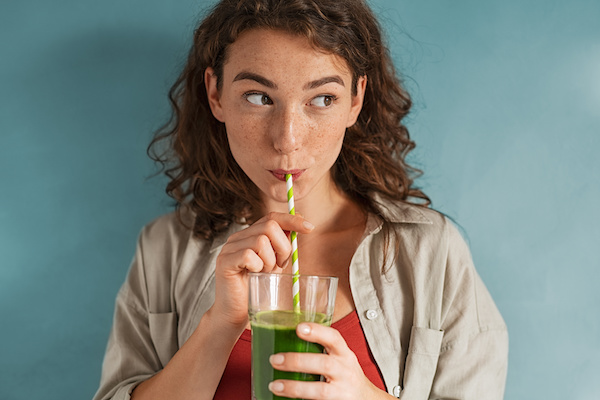 It's a record-breaking year for heat – and we sure are feeling it. Dehydration can sneak up when you're least expecting it, which can affect everything from your ability to concentrate to your risk for gum disease. Staying hydrated during the summer (and all year round, for that matter) is the key to good, including excellent oral health. Keep reading to learn 5 signs that can indicate you're in need of water – and how to stay extra hydrated when the temperature is soaring! 
#1: You Have Bad Breath
Maybe the most unpleasant side effect of dehydration is that it can cause bad breath. That's because when you haven't had enough water, your mouth can't make saliva – which is a crucial factor in naturally removing the bacteria that causes foul breath.
#2: Your Legs Are Cramping
Dehydration causes your muscles to cramp due to a lack of key minerals, including sodium and potassium. These minerals are a key ingredient for a well-functioning nervous system – and without them, you'll likely cramp up in the legs and/or feet.
#3: You're Hungry
Hunger and thirst cues come from the same area of the brain, which can mean that if you feel ravenous when you don't expect to, what you really need may be something to drink. Many people confuse hunger and thirst – avoid it by pouring yourself a glass of water before chowing down on a big meal if you suspect you may be dehydrated.
#4: You Have a Headache
Dehydration is one of the most common causes of headaches, and it can even trigger a migraine headache. The best way to avoid this one is to stay ahead of your hydration because it can be difficult to get rid of a headache or migraine after it develops.
#5: You're Lethargic
Lack of proper hydration can actually make you feel pretty low. If you notice you're just not as energetic as usual, try seeing if boosting your water intake throughout the day helps. If so, you've found the solution to your summer malaise.
How to Stay Hydrated
There's no magic number for how much water you should drink throughout the day. Most experts agree that the age-old adage of 8 glasses a day is unsatisfactory as a general rule. And actually, being thirsty can be a sign that you're already dehydrated.
Try these tips to stay extra hydrated this summer:
Keep a reusable water bottle with you as a reminder to hydrate throughout the day
If you know you're going to be out in the heat, prepare in advance by drinking plenty of water the day before
Snack on hydrating fruits like watermelon, cucumber, and grapes
Stay away from foods that dehydrate you, like excessively salty chips and fried foods
And to take your dental care a step further, schedule a summer checkup and cleaning with your dentist! Doing so can protect your mouth in the event you do experience dehydration a little more than usual during June, July, and August.
Meet the Dentists
Drs. Patel, Hamza and Erick Buck offer excellence in dentistry for patients of Third Street Dental. From routine checkups and cleanings to cosmetic treatments and high-quality tooth replacement, this team does it all. For more information on the role hydration plays in your oral health or to book an appointment, reach out to the office at (614) 228-4850.
Comments Off

on Watch Out for These 5 Sneaky Signs of Dehydration
No Comments
No comments yet.
RSS feed for comments on this post.
Sorry, the comment form is closed at this time.