Preventive Dentistry – Columbus, OH
Helping You Maintain
a Happy, Healthy Smile
Even as dentistry evolves, the basics remain the same: visiting your dentist every six months is still as important as ever. During your regular checkups and cleanings, Dr. Patel and Dr. Hamza will make sure that you stay as comfortable as possible while looking for cavities, gum disease, and other oral health problems that will need to be dealt with right away. Has it been too long since your last checkup? We're ready for your call to schedule your next appointment for preventive dentistry in Columbus, OH!
Why Choose Third Street Dental for Preventive Dentistry?
Well-Known, Reputable Dental Office
High Quality Conservative Dentistry
Team with 40+ Years of Experience
Dental Checkups & Teeth Cleaning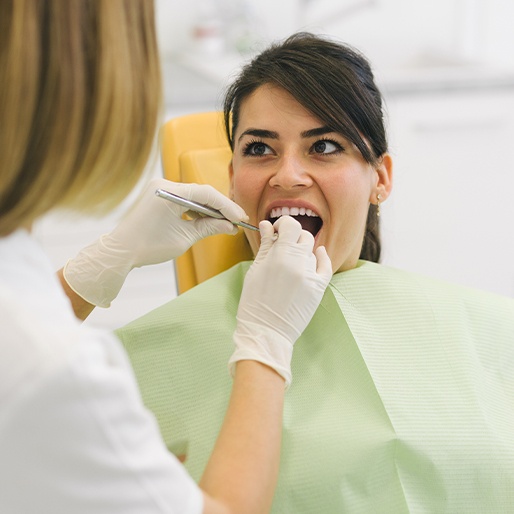 When bacteria are allowed to accumulate in your mouth, you'll find yourself at a much greater risk for tooth decay and a variety of other issues. During a professional cleaning, we can remove any plaque and tartar that you've been unable to get rid of on your own. This also gives us a chance to catch oral health problems in their earliest stages, when they're generally much easier to treat; we can develop a treatment plan based on our findings.
Oral Cancer Screening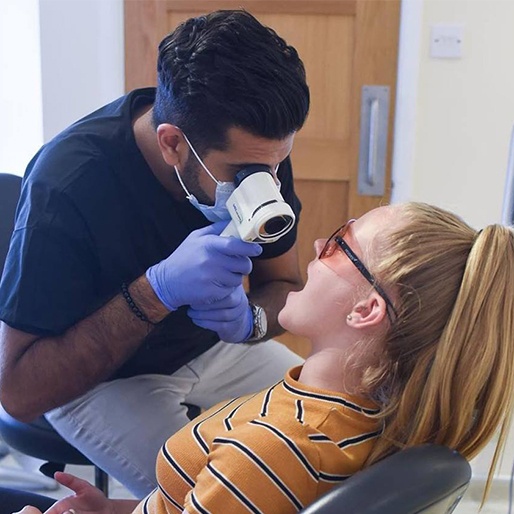 Even people who don't smoke or drink alcohol could still be at risk for oral cancer. While it doesn't get as much attention as other forms of cancer, this disease kills roughly one person every hour. Every year, over 53,000 adults are diagnosed with oral cancer, and the survival rate is closely tied to how quickly it's discovered. We'll perform an oral cancer screening during every regular checkup, giving you and your loved ones the best chance of having oral cancer diagnosed as early as possible.
Fluoride Treatment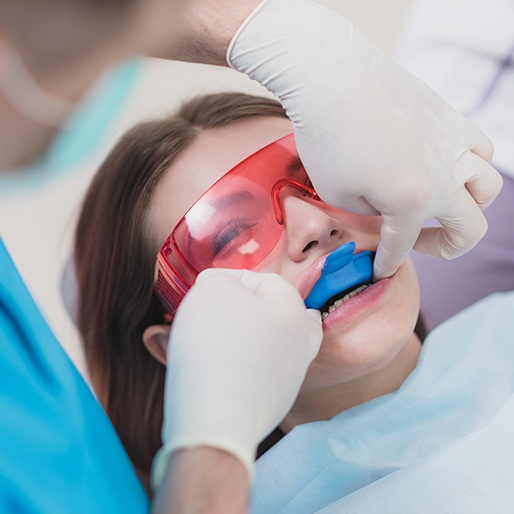 Most people get all the fluoride they need from community drinking water and the toothpaste they use. This mineral is essential for promoting strong teeth, and it's especially helpful for anyone that has an unusually high risk of cavities. For those who aren't getting the fluoride they need or could use some extra protection regardless, we can apply concentrated fluoride directly to your teeth during a routine appointment. You'll need to avoid eating and drinking for a short period of time to give the teeth a chance to fully absorb the fluoride.
Nightguards for Grinding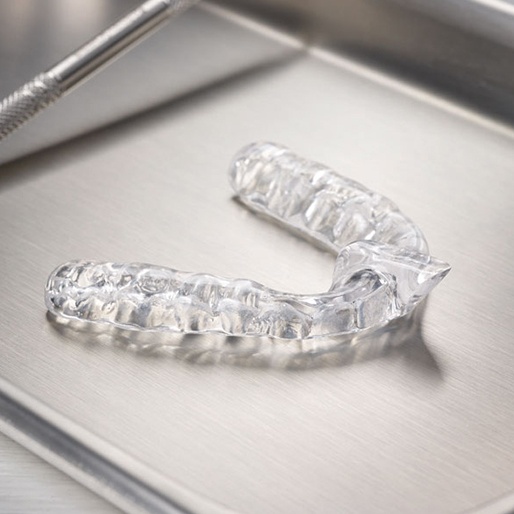 Many people unconsciously grind their teeth at night, typically due to stress. Your teeth will wear down much faster than they should and could even fracture. Fortunately, we can find signs of grinding during a regular examination and provide you with a custom-fitted nightguard that will protect your teeth while you sleep. Our mouthguards are more comfortable than store-bought nightguards, and they can be designed to fit perfectly in your mouth – no need for a "one-size-fits-all" solution.