Teeth Whitening – Columbus, OH
Achieve the Bright, White Smile You Desire, Fast!
Dark-colored foods, poor dental hygiene, and the use of tobacco products are just a few reasons your once white smile can begin to take on a yellow, discolored look over time. Fortunately, our skilled team at Third Street Dental has a cosmetic dentistry treatment that will help you achieve the bright, white smile you desire, fast: take-home and in-office teeth whitening in Columbus. To take the next step, schedule your initial consultation today!
Why Choose Third Street Dental For Teeth Whitening?
Team with 40+ Years of Experience
Innovative Digital Imaging
Highly Reputable Dental Office
Who Is a Good Candidate for Teeth Whitening?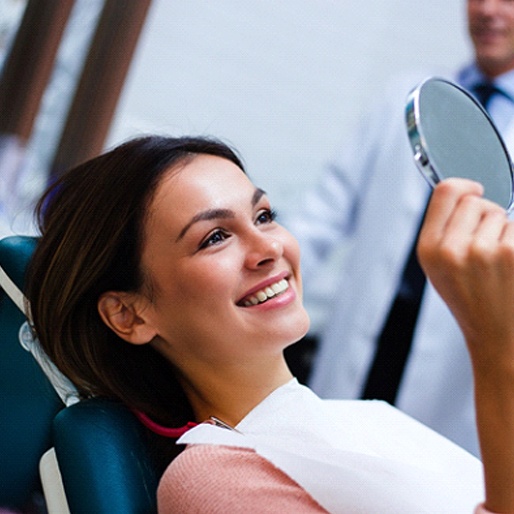 Whether you are struggling with minor surface stains or more pigmented discoloration, you may be a candidate for teeth whitening. Your candidacy largely depends on the root of the problem, your unique dental needs, and your specific smile goals. Don't worry – our cosmetic dentist in Columbus will cover all these bases at your initial consultation. That way, we can help you make an informed decision and customize a treatment plan that will provide you with the happy, healthy, beautiful smile you're looking for.
How Does Teeth Whitening Work?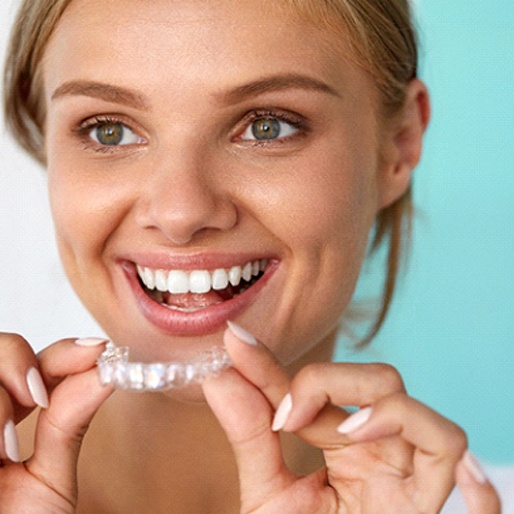 At Third Street Dental, our team is proud to provide patients with not one, but two smile-transforming whitening options:
Take-Home Teeth Whitening
If you are interested in lifting dental discoloration from the comfort of your own home, our take-home teeth whitening treatments are the perfect fit! Unlike store-bought alternatives, which rely on one-size-fits-all applicators and ineffective whitening agents, our take-home kits are completely customized for each patient. The result? The reliable results you are looking for with the same convenience.
In-Office Teeth Whitening
If you have a milestone celebration or special event coming up, then an in-office treatment is ideal. After all, our safe and effective whitening products can lighten your smile up to eight shades in a single sitting! Plus, you won't need to spend an entire afternoon at our office – the process can be completed in just about an hour.
Tips for Maintaining Your Brighter Smile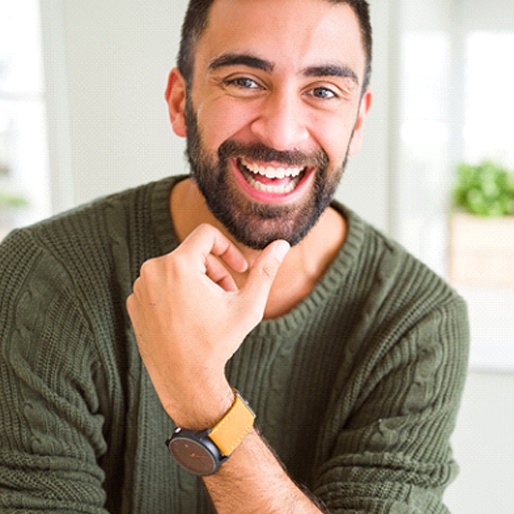 Teeth whitening results can last anywhere from a few months to a couple of years. It depends entirely on how you care for your smile! To keep yours bright and beautiful, make sure to:
Practice good oral hygiene (i.e., brush at least twice a day, floss daily, etc.).
Limit dark-colored beverages, like coffee, and use a straw when you do indulge.
Quit poor dental habits, like smoking.
Attend your six-month dental checkups and cleanings.
Get touch-up treatments as needed.
Whether you just recently noticed discoloration surfacing on your teeth or you've been insecure about stains for decades, now is the perfect time to pursue teeth whitening. Get in touch with our team today to schedule your initial consultation and take the next step toward your smile goals!