Veneers – Columbus, OH
Achieve Your Unique Smile Goals
With the help of modern cosmetic dentistry, you can straighten, brighten, and otherwise enhance your smile. Thanks to veneers in Columbus, you can do it all in just a few appointments! One of the most sought-after dental treatments, veneers can be completely customized to achieve your unique smile goals. Whether you are struggling with one flawed tooth or want a complete smile makeover, veneers may just be the solution you've been looking for. Get in touch with our team to learn more or keep reading!
Why Choose Third Street Dental for Veneers?
TEAM MEMBERS WITH 40+ YEARS OF EXPERIENCE
STATE-OF-THE-ART DIGITAL IMAGING
HIGHLY REPUTABLE DENTAL OFFICE
What Are Veneers?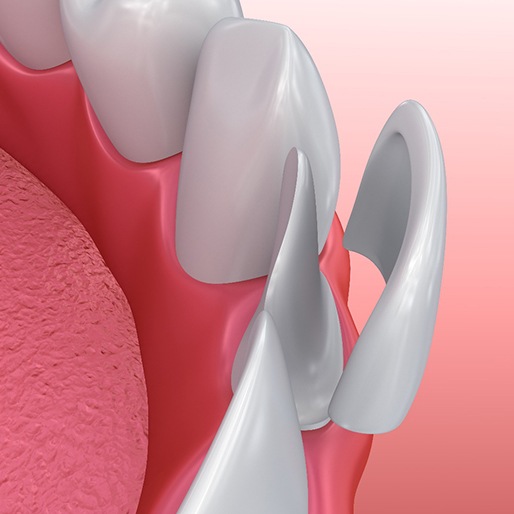 Veneers are one of the most popular cosmetic dental treatments, but what exactly are they? In short, they are thin shells of porcelain designed to adhere to the front-facing surfaces of your teeth. Each one is custom-made to the shade, shape, and size specifications you provided, concealing dental flaws like minor misalignment and permanent discoloration in the process.
The Process of Getting Veneers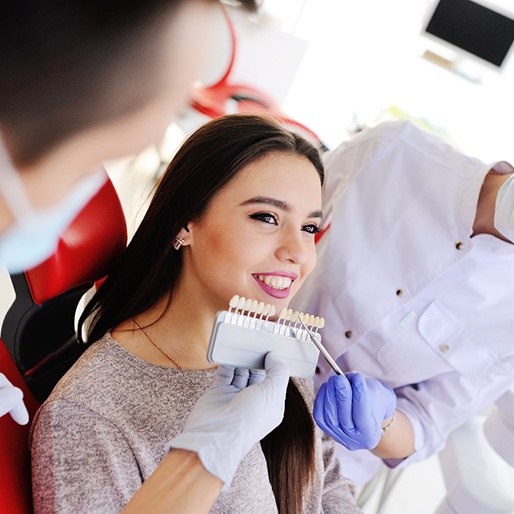 After your initial consultation with our cosmetic dentist in Columbus, your teeth will be "prepped" by removing a sliver of your enamel. From there, impressions will be taken of your teeth and sent to the lab artisans who will craft your veneers. In the meantime, you'll be given a temporary set so you can smile, bite, and speak easily. Once your final veneers are ready, you'll return to our office to have them placed. After adhering them to the front of your teeth and making any final adjustments, your new and improved smile will be ready!
The Benefits of Veneers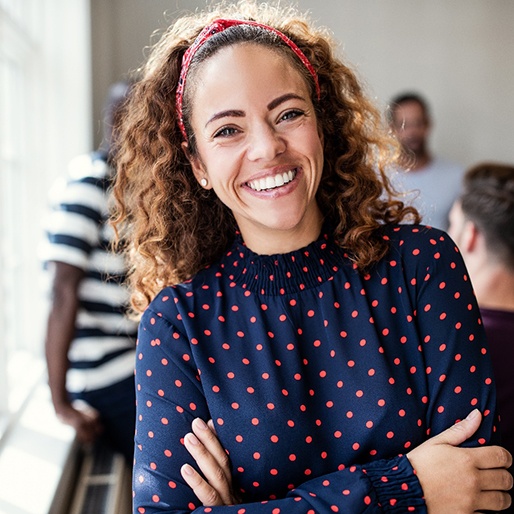 Thanks to advancements in dentistry, there are a number of cosmetic dental treatments you can choose from to bring your smile goals to life. However, there are certain benefits that come with veneers, including:
Longevity – With proper care, veneers can last for 15+ years.
Lifelike – Veneers come in a range of natural-looking shades and are extremely durable, ensuring they look and feel lifelike in every way.
Customization – Since veneers are custom-made for each patient, the results can be as natural or dramatic as you'd like.
Quick turnaround – From start to finish, the entire veneers process can be completed in just two appointments.
Corrects numerous dental flaws – Veneers can address misalignment, chips, stains, and other imperfections simultaneously.
If you're unhappy with your smile, it's important to remember that your smile goals are never out of reach. Thanks to treatments like veneers, you can even transform the shape, size, and shade of your teeth in just two visits! So, get in touch with our team today to take the next step.