Cosmetic Dentistry – Columbus, OH
The Bright Smile
You Deserve
Even the healthiest teeth can have minor chips, cracks, or stains that can leave you feeling reluctant to smile in front of others. Dr. Patel and Dr. Hamza are experienced in helping all kinds of patients achieve the smiles of their dreams, and they'll always suggest the most conservative options for making the most dramatic improvements. Call us today to schedule a consultation to discuss options for cosmetic dentistry in Columbus, OH; we're ready to help, whether you need a slight touch-up or a complete makeover.
Why Choose Third Street Dental for Cosmetic Dentistry?
State-of-the-Art Digital Imaging
Focus on Conservative Treatments
A Dental Office That the Community Trusts
Porcelain Veneers
Unlike a crown that fits over the entire tooth, porcelain veneers only cover the part that is normally visible when you smile. Doing so allows them to hide a wide variety of imperfections, which is why they're normally used in cases where a patient has numerous corrections that they want to make at once. It normally takes at least two appointments to place veneers. Each one will be made to your own specifications, allowing you to design the grin you've always wanted.
Metal-Free Dental Restorations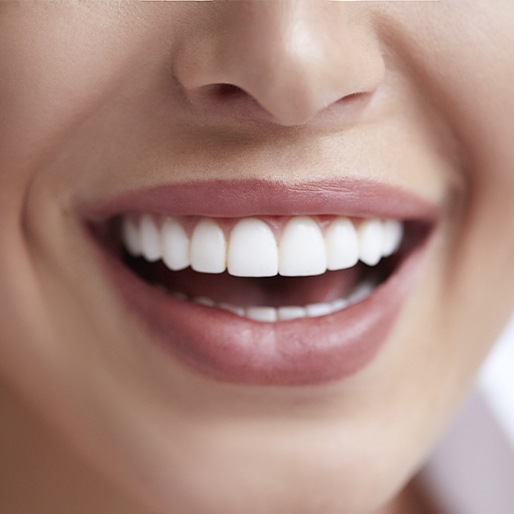 Instead of making a crown out of dark-colored metal, we can create a restoration that's both dazzling and durable. Dental ceramic can be shaded to match your enamel and even reflects light in a similar way; at the same time, the material is strong and durable enough to withstand the forces of biting and chewing that they'll be exposed to every day. That means you can keep your gorgeous smile while still being able to eat and speak normally.
Cosmetic Dental Bonding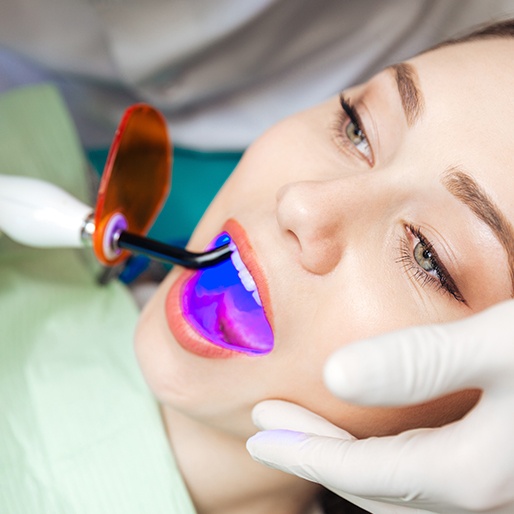 Even the smallest flaws can have the biggest impact on your self-esteem. Is there a small stain or chip that has caught your eye for years every time you checked your smile in the mirror? During a cosmetic bonding procedure, we can place carefully shaded composite resin on the tooth. By molding this material, we can make all kinds of blemishes disappear. This procedure only takes about an hour, but the effects can last for over 10 years.
Teeth Whitening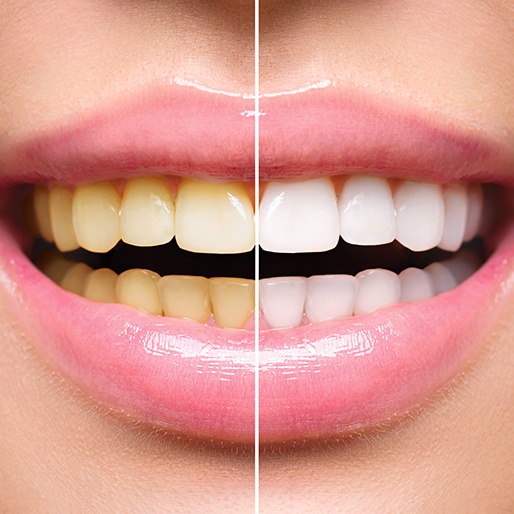 Drinking coffee every day or using tobacco can cause your teeth to become noticeably stained. You might also see some discoloration as a result of the aging process. We can help your smile regain some of its brightness with our professional teeth whitening treatments. Depending on your needs and preferences, we can either help you get the results you want fast with an in-office treatment, or we can give you a custom-made kit that you can use at home.
Digital Imaging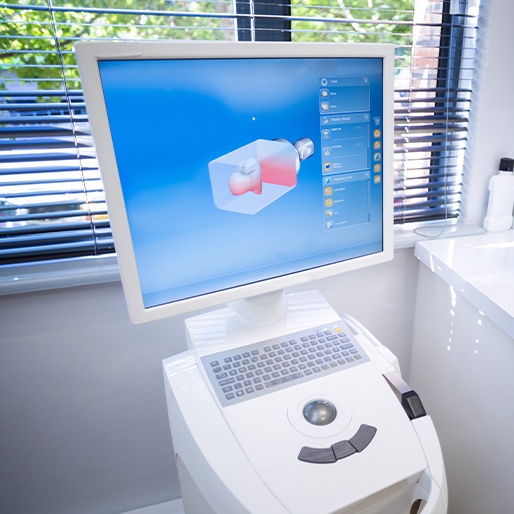 What will your new smile look like after you get porcelain veneers or finish the whitening process? If you have a hard time imagining it or are uncertain about the results, it can be hard to commit to the treatment. Digital imaging lets you take a brief glimpse into the future by simulating the outcome of a given procedure using a picture of your teeth. This gives you a useful reference point when making tough decisions; you can even take the picture home if you need more time to think about it.