Meet Your Friendly Dental Team – Columbus, OH
Meet the Team That Make
Each of Your Visits Special
At each of your appointments, you'll run into our friendly dental assistants and hygienists who are dedicated to making each of your visits to our dental office enjoyable. With countless decades of experience under their belts and a love and appreciation for the community they grew up in and live in, you won't meet a more dedicated staff than ours. Learn more about what inspired our team to enter into the dental field and what they love to do outside of the dental office by reading below.
Renee, Practice Manager/Treatment Coordinator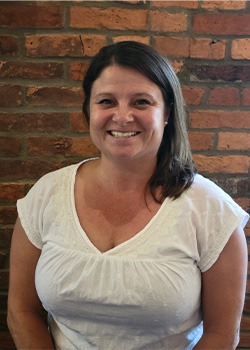 Renee has been a part of the dental world for almost 30 years, and she has always loved meeting new people and getting to know them on a personal level so they feel right at home in our office. She is originally from Marysville, and when she isn't taking care of her farm (which has 22 cattle, chickens, goats, and guineas), her favorite thing to do is spend time with her two children and two granddaughters.
Aly, Dental Hygienist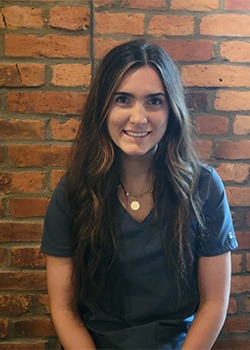 Aly joined us in 2022, and she says her favorite thing to do is learn one fun fact about each patient—they all have them! She has a bachelor's degree in biology and completed her dental hygiene training at the OSU College of Dentistry. On the weekends, you'll usually find her lifting weights, reading, traveling, and occasionally…skydiving!
Heather D., Dental Hygienist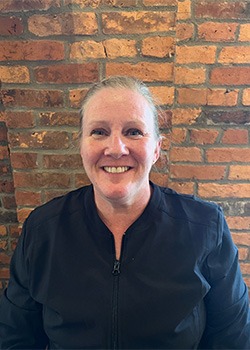 Heather is a 25+ year dental veteran, and she likes to make people feel comfortable when they come to see us so they feel great while we take care of their smiles. She attended OSU for both her bachelor's degree and master's in dental hygiene, and she even taught dental hygiene there for four years. Heather and her husband have three children and two cats, and she likes to travel—whether it's abroad or just to one of her kid's sporting events!
Heather W., Dental Assistant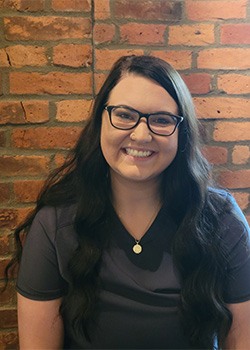 Heather is always happy to greet a new patient as well as catch up with a returning one. She attended the Columbus Academy of Dental Assisting and has her certification in dental X-rays. Life is busy at home thanks to her son, Princeton, and her four cats. To relax, she likes to swim, hike, and take care of one of her many plants.
Jeri Lynn – Dental Assistant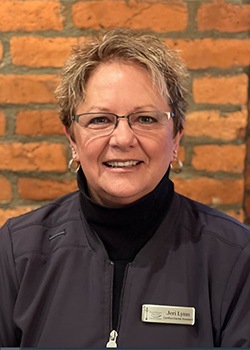 Jeri Lynn started her dental career in 1980 and has been working with Dr. Sheridan for 17 years. Getting to know our patients on a personal level is the highlight of her day, so she looks forward to meeting you and your loved ones. On the weekends, you'll often find her boating, fishing, crafting, and planting flowers. One interesting thing about Jeri Lynn is that she was a member of the International Competitive Country Western Dance Team for 20 years!
Chelsie – Patient Coordinator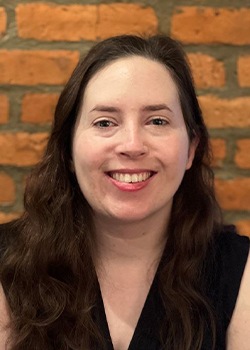 Chelsie has been in customer service since 2008 and joined Third Street Dental in 2021. She enjoys all aspects of dentistry, but her favorite part is greeting patients as you walk through the door. Away from work, Chelsie enjoys spending time with her family and most of all her adorable niece Emma.