Emergency Dentistry – Columbus, OH
Helping You Fix
Your Dental Pain

A dental emergency can strike at any time. It could take the form of a toothache that occurs due to generally poor oral care. In other cases, it might involve sudden damage from biting down on something hard or taking a bad fall. Dr. Patel and Dr. Hamza are equipped to deal with all kinds of dental emergencies and will help you find the quickest, most conservative solution to your pain. Call us right away for emergency dentistry in Columbus, OH!
Why Choose Third Street Dental for Emergency Dentistry?
Reliable, Traditional Dental Care
Experienced Dentists and Team
Warm, Welcoming Environment
How to Handle Common Dental Emergencies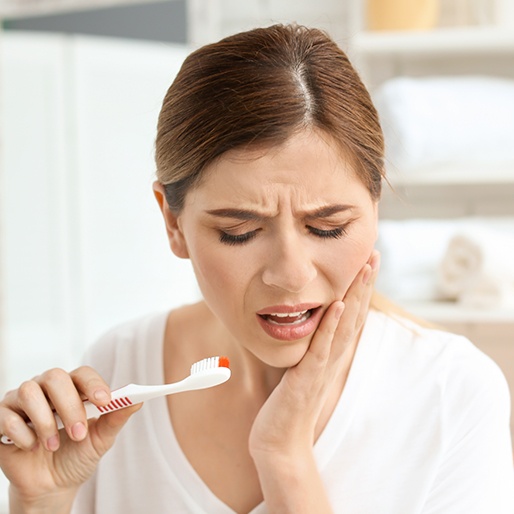 Every dental emergency is different, but one thing they all have in common is that you need to get in touch with your emergency dentist as soon as possible. In addition to setting up a timely appointment for you, we can give you advice for managing the emergency until you can get to our dental office. The tips below can help you stay calm and in control during several different types of emergencies by allowing you to manage your pain and limit the damage.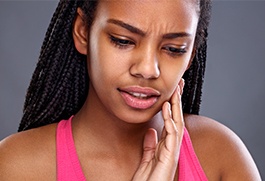 Toothaches
Use dental floss to remove any food that is caught between your teeth. If the pain persists, the tooth is likely infected. You can take a painkiller such as ibuprofen if you need to, but make sure that it doesn't come into direct contact with your gums or the tooth.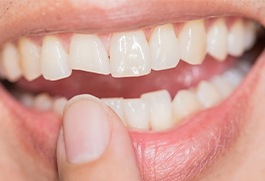 Chipped/Broken Teeth
If part of the tooth has broken off, collect it if you can and bring it with you. Use a cold compress in 10-minute intervals if your face starts to swell. If bleeding occurs, hold gauze on the wound to make it stop. You can cover any jagged or sharp edges with sugarless gum.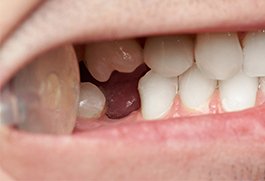 Knocked-Out Tooth
You need to get to our dental office in less than an hour if you want the best chance of having the tooth replanted. Find the tooth immediately and gently rinse it with cool water to get rid of dirt or debris. Do not touch the root while handling it, and do not remove any tissue that is still attached. You can preserve the tooth by putting it back in its open socket or keeping it in a container of milk.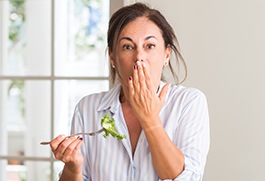 Lost Filling / Crown
Bring the restoration with you if you still have it; as long as it's still intact, we may be able to reattach it. Sugar-free gum or dental cement will allow you to place a lost crown back on its tooth, but this is only a temporary solution; you should still plan on seeing us as soon as possible.
How to Prevent Dental Emergencies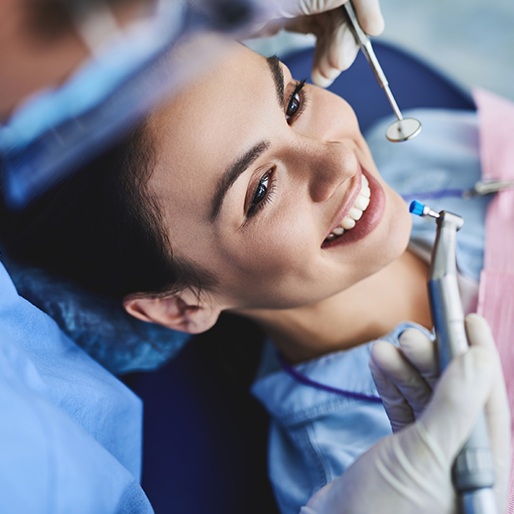 If you want to limit the risk of suffering from a dental emergency, you need to be proactive about protecting your teeth and gums. That means brushing and flossing twice a day to keep your oral bacteria levels under control. If you play sports or grind your teeth at night, you should invest in a mouthguard as soon as possible. Avoid chewing on hard substances that can damage your teeth; this includes ice cubes, popcorn kernels, fingernails and bottle caps.
Cost of Treating Dental Emergencies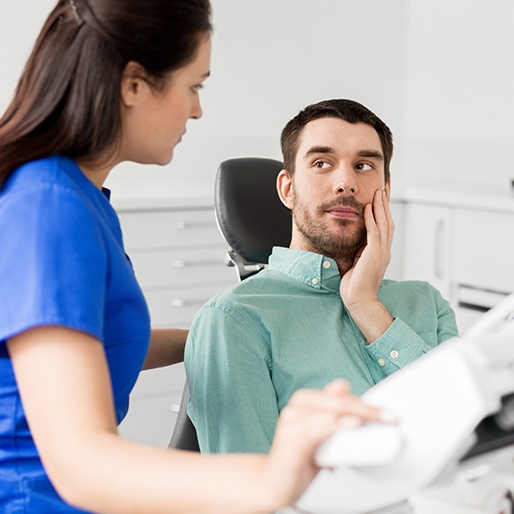 You'll probably be too preoccupied with your pain to worry about the cost of emergency dental care when you first call our dental office. When the time does come to consider it, it's important to note that the final price is likely to vary depending on the nature of the emergency and the kind of treatment required. Dr. Glamm and Dr. Sheridan will give you an estimate and work with you to make your care as affordable as possible.