Advanced Dental Services & Technology - Columbus, OH
Thorough & Convenient
Dental Care
We're able to fulfill our commitment to providing you with high-quality dental treatments by equipping our dental office with the latest technology that the dental world has to offer. It's not just for show either. Our digital X-rays, intraoral camera, and digital impression system all play important roles in making your appointments more comfortable, thorough, and faster. To learn more about how these gadgets work and why they're crucial to our dental office's function, read below.
Digital X-Rays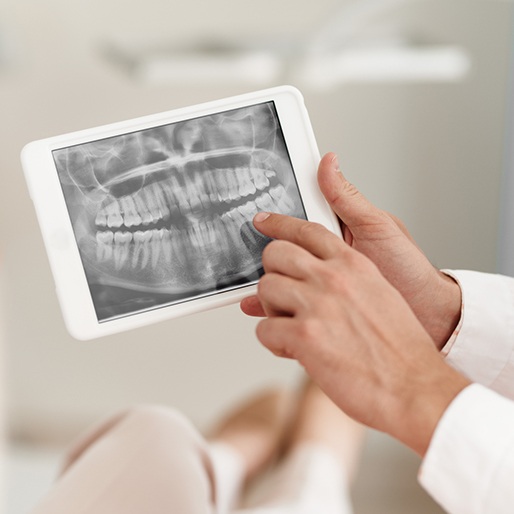 In the past, dentists would use film X-rays that used chemicals that were harmful for the environment, took longer to process, and exposed patients to significant amounts of radiation. Today, we utilize a modern, safer digital X-ray imaging system to capture images of your mouth that are clearer and allow us to spot even the smallest signs of lingering oral health problems. This new system also reduces radiation exposure by up to 90 percent, making it completely safe for both adults and children.
Intraoral Camera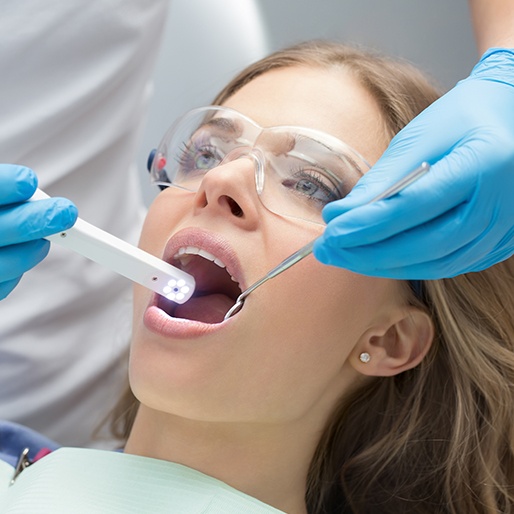 Even the trained eye of a dental professional can't always spot small symptoms of oral health problems that are hidden in the nooks and crannies of your mouth. That's why we use our intraoral camera to help find and treat oral health problems that are in their earliest stages. This device is a handheld camera that we can maneuver around your mouth to take a closer look at problem areas. It's attached to a large, chairside monitor that allows us to show you what we're looking at in real-time and explain how a treatment can help address an issue.
Digital Impression System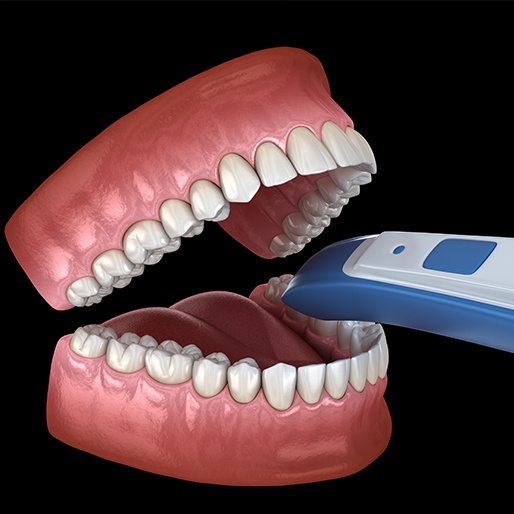 Traditionally, impressions of your teeth that are used to create dental crowns, bridges, and mouthguards are taken by placing a piece of gag-inducing putty in your mouth. Instead of putting you through this unpleasant experience, we utilize a digital impression system. Not only does it capture more accurate and precise impressions of your mouth that allow us to create a perfectly fitted restoration, but it also helps us keep our patients comfortable.