August 5, 2021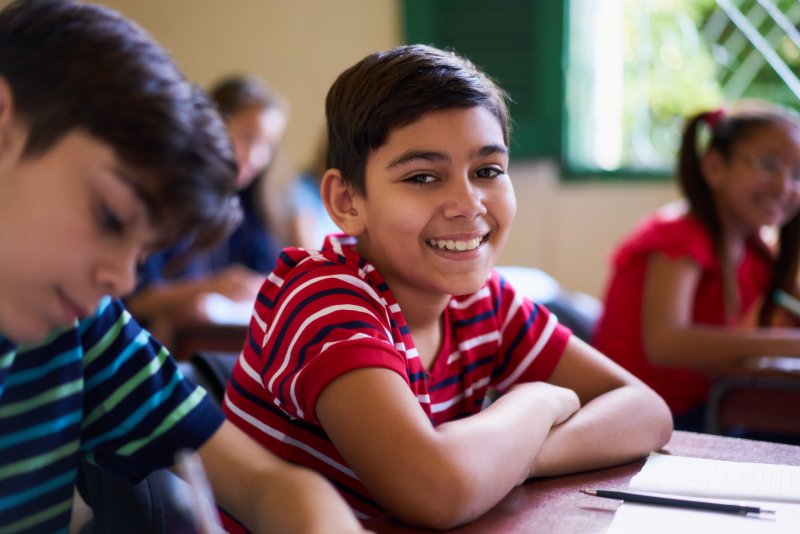 Proper dental care does more than fight cavities. Did you know it can affect other aspects of your child's life too? Studies show that preventing and treating dental problems in children not only provides health benefits, but also extended benefits for academic success and psychosocial development. Read on to learn more about this relationship and a few back-to-school tips to help your child maintain a healthy smile.
How Does Oral Health Affect Academic Performance?
Brushing and flossing are essential practices that help prevent several dental issues, such as cavities, tooth decay, and even gum disease. However, it can also benefit your child's academic performance.
A recent study shows that children with poor oral health are significantly associated with reduced school performance and psychosocial wellbeing. When a child has dental-related conditions, they often lose numerous school hours since they're spending more time at the dentist. Thus, by encouraging your child to stay healthy, you can ensure they stay in the classroom where they should be – not in a dental chair!
Back-to-School Oral Hygiene Tips
Here are some back-to-school tips to help your little one maintain good oral health:
Stick to a Routine
Be sure to establish an oral hygiene routine right away! Have your child brush and floss their teeth at the same time every day, such as each morning after getting dressed and each night before bed. Stick to a schedule throughout the school year, and eventually, it'll become second nature for them to follow these steps.
Make Brushing Fun
It's normal for children to perceive brushing as an annoying chore. Luckily, there are ways you can make it a fun activity! Next time you go to the store, bring your little one along and have them pick out their own toothbrush, toothpaste, and dental floss. They can choose a special toothbrush that lights up, plays music, or has their favorite fictional character on it. It will give them something to look forward to every time they brush their teeth!
Prepare Healthy Lunches
If you're a busy parent, it's easy to toss sugary snacks and drinks in your child's lunch bag. Unfortunately, these foods can damage your little one's smile. Bacteria like to feed on residual sugars, producing harmful acids that eat away at the enamel. To protect your child's teeth, consider packing them a lunch full of nutritious foods, like deli meats, whole-grain bread, cheese, pretzels, nuts, and fresh fruits and vegetables!
Schedule a Dentist Appointment
The beginning of the school year is the perfect time for a bi-annual dental checkup! It allows your dentist to prevent, detect, or treat any oral health problems that could become severe complications down the road. You can also have peace of mind knowing that your child's dental health won't interfere with their time in school.
As you can see, maintaining good oral health is critical for several reasons. By following the tips outlined above, your child can enjoy a healthy smile all year long!
About the Practice
At Third Street Dental, we pride ourselves on providing world-class, personalized, and compassionate dentistry. Whether you're looking for dental care for your child or yourself, our team of skilled, experienced professionals is ready to meet all your oral health needs. Set your child up for academic success by scheduling a dental checkup right before the school year starts. We'll ensure their smile keeps them in school – not in a dental chair! Visit our website or call (614) 228-4850 to make an appointment.
Comments Off

on How a Healthy Smile Can Set Your Child Up for Academic Success
No Comments
No comments yet.
RSS feed for comments on this post.
Sorry, the comment form is closed at this time.