April 2, 2022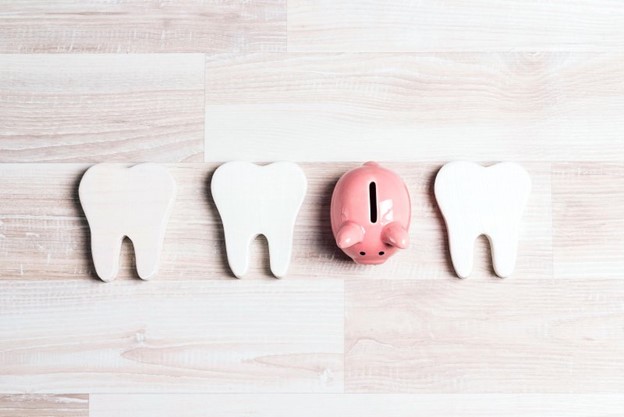 Tax Day is upon us, and you might already be thinking about what you're going to spend your refund on this year. Maybe you and the family could use a vacation, or perhaps you've been eyeing the latest model of the iPhone. But something you might not be considering is using that money to invest in your oral health! Keep reading to learn more about the value of good oral health and why spending money on your smile might be a wise choice.
Why Good Oral Health Matters
Your dentist probably reminds you constantly to brush your teeth and floss daily—and there's a good reason for this! Taking care of your mouth helps to keep many serious problems at bay, including tooth decay, gum disease, and chronic pain that will wear you down over time.
Serious problems can also develop from these minor issues if they remain untreated; oral cancer, diabetes, and even heart disease all pose a threat if you have poor oral health! Consider why your mouth might be worth the money, especially if it could spare you from many of these long- and short-term problems.
For many people, cost is a big factor in determining if they should receive treatment. Expensive treatments can easily deter some; however, think about it in terms of a future investment. By spending money on your mouth now, you are helping to prevent a severe and expensive problem from developing in the future. Something like a tooth replacement is going to really hurt your wallet compared to a checkup or a cleaning. Dentists and insurance plans also offer some flexibility when it comes to paying for certain treatments.
How To Invest in A Healthy and Beautiful Smile
There are many ways you can commit your tax refund towards your oral health. Some possible options include:
Dental checkups, screenings, and teeth cleanings
Teeth whitening
Veneers and cosmetic bonding
Dental bridges, dentures, or implants
Tooth-colored fillings and crowns
Invisalign
There are tons of ways your dentist can improve the look, feel, and functionality of your smile. There are also many preventive treatments that can discourage nasty problems from developing. A visit to your dentist's office can help to determine your individual needs. You can also consider investing in your personal hygiene equipment—upgrading your toothbrush or other accessories can pay off and keep your mouth problem-free.
A trip to the dentist might not be as exciting as a trip to the beach or the Apple store, but your oral health seriously matters. Spending a little money on it now can save you a lot of money and pain in the future.
About the Practice
Third Street Dental proudly serves the dental needs of the Columbus area under the leadership of Drs. Jayme Glamm, Sydney Sheridan, and Erick Buck. They are all committed to providing a comfortable experience for every patient and offer a wide variety of services including preventive, restorative, and cosmetic options. If you'd like to schedule an appointment, feel free to contact the practice through their website or by phone: (614) 228-4850.
Comments Off

on Why You Should Spend Your Tax Refund on Your Oral Health
No Comments
No comments yet.
RSS feed for comments on this post.
Sorry, the comment form is closed at this time.